Regular price
$12.00 USD
Sale price
$10.00 USD
Unit price
per
Sale
Sold out
A powerful blend of Peppermint, Tea Tree and Eucalyptus essential oils help fight off the seasonal cold and flu. Boost, release, refresh and relax.
 370 g 10 oz 
Affirmation: I take care of my body
Mystery Crystal: Your crystal chooses you.
How To Use: Fill the bathtub with warm water, drop in the bath bomb, lie back and enjoy a moment of self-care you have created. Once the bubbles settle you will be left a 1-2 inch crystal inside, for you to conduct a self-love meditation ritual or simply just be in the moisturizing soak and natural aromatherapy.
Full list of ingredients: Organic Magnesium Epsom, Organic Sodium Bicarbonate, Organic Citric Acid, Organic Kaolin Clay, Organic Sweet Almond Oil, Organic Coconut Oil, Organic Rose Water, Organic Fair Trade Peppermint, Tea Tree & Eucalyptus Essential Oil, Grade A Brazilian Crystal.
ONLY 20 UNITS, GRAB ONE WHILE YOU CAN. MADE BY HAND IN SMALL INTENTIONAL BATCHES.
Love a good deal? By subscribing to The Monthly Ritual Box, our members get 5-6 items like this each month, for the price of one. 

Share
View full details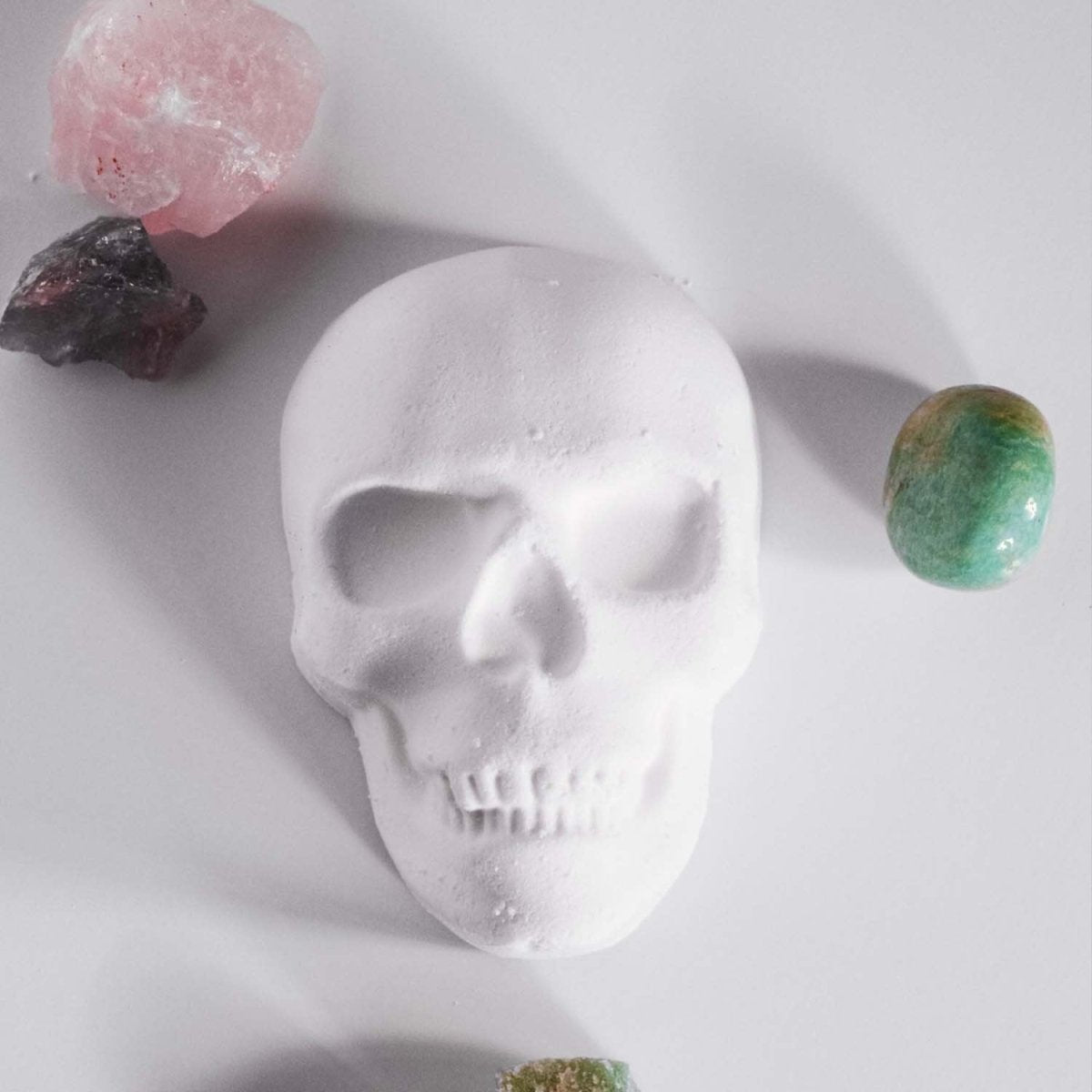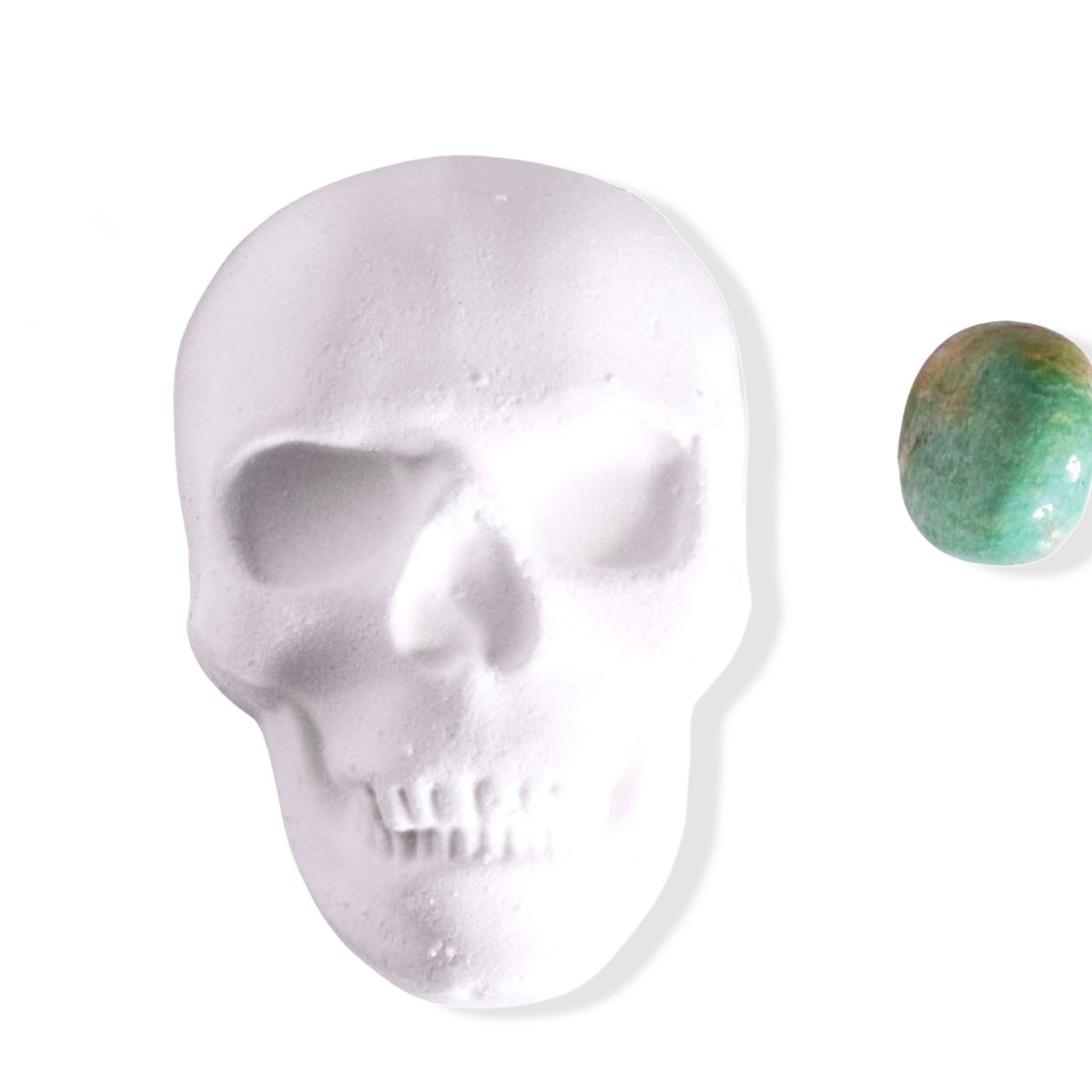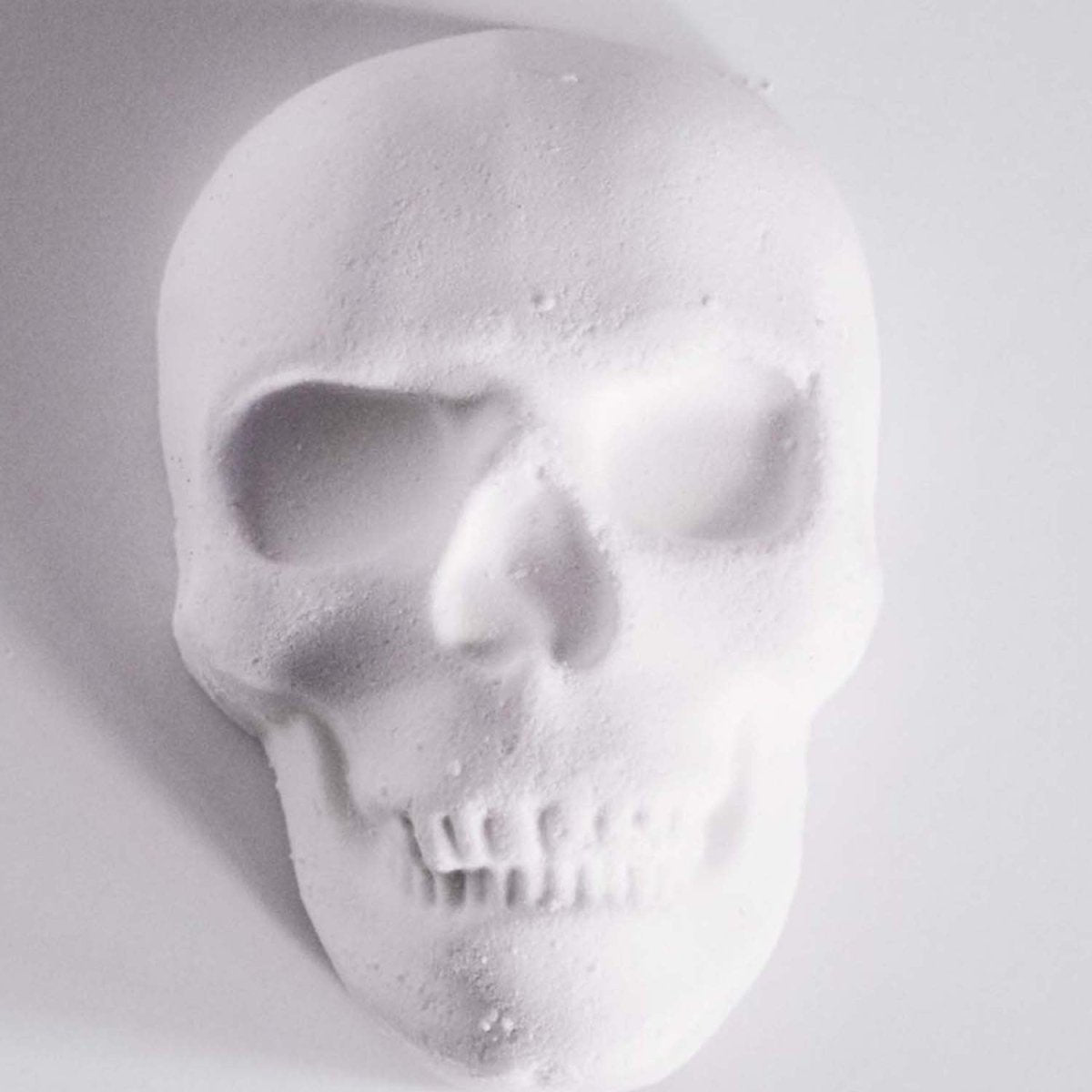 Luxurious
Have just used this in my bath and didn't want to get out! Lovely natural scent, satisfying fizz and very moisturizing,
Best Bath evvver!
I absolutely am in a deep relaxed state! I just had to share my experience! The bubble and fizz were amazing! My water feels so soft!!! The peppermint and eucalyptus oils just melted me stress away! I felt my lower back pop as I layed down! I feel clean, detoxed and peaceful! Loved my crystal surprise, It was rose quartz definitely made sure to take the time and focus on self love!❤
Amazing
I love all the skull bath bombs, they are so refreshing and relaxing and the ingredients and super clean! My new go-to bath bombs for sure!
The top of my list!
Feeling sick? Sore muscles? This is my go to! I've used 3 in the last month alone and I plan to always have 1-2 ready for when I need them!
And getting a crystal is an added bonus!
Love!
These are the best, will always come back for more.
Life saver!
My children and I had a cold at the same time, and this Bath Bomb was a lifesaver! It's powerful enough to open up your sinuses, but gentle enough that even my 8 year old who has sensitive skin could take a bath using it. He loooves the skull design. What's better than a bath bomb that an 8 year old boy who isn't feeling well begs to use!! The only issue is who gets the crystal :)
so cute
Got this for free at a tradeshow ordering 15 more! Love to use them when I am feeling down, or on the full moon. Instant uplift and I love that it leaves my skin soft
Review
I woke up this morning not feeling well. Popped one of these babies in the tub and it made me feel amazing! I wish I had ordered more- will be purchasing again. It also made my skin feel super soft!